Advantage Liquid Concentrate
$19.99
Advantage Liquid Concentrate is a biologically active natural formula combining Grapefruit Seed Extract with Green Tea and Jasmine Tea. ALC is a powerful concentrate.
Ingredients:
A proprietary herbal formula containing purified water, Citrus Seed Extract (grapefruit seed extract, ascorbic acid, glycerine
2 oz
Additional Information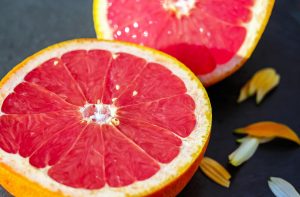 Advantage Liquid Concentrate: A TOP OF THE LINE GRAPEFRUIT SEED EXTRACT FORMULA!
Formulated with Safe & Natural Grapefruit Seed Extract and fortified with all the amazing benefits of Green Tea & Jasmine Tea
USP food grade, non-GMO ingredients that are Kosher certified are used in the production and extraction of our Grapefruit Seed Extract.
The Ultimate Immune Support! Natural source of Ascorbic Acid(Vitamin C), Flavonoids and Antioxidants! Helps maintain a healthy body.
This popular product has so many uses, it is referred to as "The Medicine Cabinet in a Bottle"
Disclaimer: The information on this site is for informational purposes only. These statements have not been evaluated by the Food and Drug Administration. These products are not intended to diagnose, treat, cure or prevent any disease.